We Obsess Over The Details
World class car washing and auto detailing in Winnipeg, MB.
We have been operating for over 10 years in Winnipeg, providing premium services such as paint protection, paint correction and interior protection.
With over 10 years industry experience, we consistently research new techniques, process and products to help further improve our already skilled knowledge whilst continuing to provide you with the highest quality service, finish and products for your car.
Action car detailing is made up of a team of experts who can handle any size vehicles in any conditioned. We are dedicated to getting the job done right, there is no better place in Winnipeg to get your car detailed. Quality products, quality work and quality service is our promise. We are passionate about cars that's why we take our time with each vehicle. We understand that every vehicle is different and worked on differently.
We are fully insured to provide you with complete peace of mind that all work is done to our exacting standards and under our control in house.
Please call us today for a friendly chat to find out what we can do to get your vehicle looking its best and protected for years, not weeks.
AUTO DETAILING FREQUENTLY ASKED QUESTIONS
Do you charge extra for pet hair removal?
Yes, we do. We will estimate at the time of appointment. Cost can be in between $20-$50.
Will you dry my vehicle after shampoo?
Yes, your vehicle will be fully dry at the time of pick up.
How often should I get my vehicle detailed?
The general rule is twice a year. What to take into consideration is whether you keep your auto protected in a garage and how much mileage you put on your auto annually
Should I get my interior leather treated?
Think of and treat your interior leather as you would any protective cover. As you moisturize and condition your own skin to keep it maintained and youthful, so should you treat your leather to reduce cracking, maintain softness, and help the leather last longer. Conditioning your leather is especially important for convertibles, where exposure to the sun makes the leather more prone to drying out.
Can a scratch on my vehicle's exterior come out?
The rule of thumb is … if you run your fingernail across the scratch and do not feel it, it is a surface scratch and will come out. Conversely, if you can feel the scratch with your fingernail, it most likely will not come out.
Can you remove smoke and/or pet odor?
Yes we can. Process involves complete interior shampoo and steam clean. Once completely dry, we do ozone (O3) treatment to sanitize and odor control.
CERAMIC COATING FREQUENTLY ASKED QUESTIONS
We want you to be 100% happy and informed with your (Ceramic Coating) so we have assembled this Q & A to help you understand ceramic coatings in a little more depth. If you require any further information, please let us know and we will be pleased to advise.
What is a ceramic coating?
Ceramic coatings are extremely durable vehicle protection systems. Depending on the coating used they are suitable for use on paintwork, wheels, glass and plastic trim.
The basic chemical composition of a ceramic coating is Silicon Dioxide (SiO2). Ceramic coatings may also be referred to as quartz or glass coatings.
Why ceramic coat?
It's a good investment to permanently protect the exterior from deteriorating prematurely and maintain a higher resale value. Less maintenance due to the slickness of the coating won't allow dirt, brake dust and road tar to stick to your paint, wheels or glass nearly as much making cleaning your vehicle a much more enjoyable and effortless process. Not to mention you will see ultimate gloss and colour depth not comparable to anything else. Properly maintained vehicles will shine like new for many years to come.
How is the coating applied?
Coating is carefully applied by certified applicator's as a liquid one panel at a time covering the exterior painted surfaces. The paintwork is firstly decontaminated and prepared to ensure the coating achieves a good bond to the paintwork.
What is your recommended maintenance regime?
We advise that every 12 months the vehicle is thoroughly decontaminated by the removal of any road tar, iron, tree sap and industrial fallout deposits that may have accumulated. Following that we will apply an SIO2 sealant to rejuvenate the ceramic coating and enhance its hydrophobic properties.
Our Premium Mini Detail package slightly reworked with a different finishing product that contains high SiO2 content sealant is ideal for this.
Are there different types of ceramic coatings?
There are many products available on the market. The principle differences are the amount of SiO2) content in the product. Some have levels as low as 5% as typically found in maintenance sprays. Others have as much as 70%. As a general rule the higher the level of SiO2 the more durable the product will be. Our New Car Detail (Ceramic) uses products with very high levels of SiO2 content.
How long do they last?
This will depend on the type of coating and the environment in which the car is driven and stored. There will also be a dependency on how well the coating is maintained. Four instance Ceramic Pro forms a highly durable bond with the paintwork which can last a number of years on a well maintained car.
Ceramic Pro is resistant to chemicals so it will not be washed away by strong car wash shampoos and cleaning chemicals. However aggressive car washing with brushes or automatic car washes will reduce the lifespan of the product. We recommend only washing your car with microfibre cloths.
As with any paintwork treatment good regular maintenance is required for the best results and longevity of the product.
Ceramic Coatings can be removed by abrasion such as machine polishing, cutting compounds or cut and polish. Neglect such as failure to wash the vehicle regularly (weekly or fortnightly) can also reduce the performance and durability of the product.
What do they do?
These very resilient coatings will give superior protection against light surface scratching caused by poor washing. Harmful UV rays, graffiti, dirt build up. premature ageing and oxidation, weathering, bird droppings, brake dust, and even help prevent acid rain stain. Your treated car will not only be easier to clean but it will also stay clean longer do you to it's super hydrophobic properties. Ceramic coating are second to none when it comes to giving your paint that deep rich reflective gloss and shine.
How do I keep the car clean in the meantime?
A careful and regular washing regime using a PH neutral shampoo and/or hydrophobic spray will keep your car looking pristine. We can supply these products directly or point you in the direction of online retailers. The cost to you is the same either way. Also avoid letting your vehicle air dry always use quality microfibre to dry.
Are ceramic coatings a miracle 'fire and forget' product?
Absolutely not, despite being very durable they still need maintaining. Beware of the hype that comes with many car treatment systems (ceramic and dealership applied treatments) that promise 'no polishing' and 'lifetime protection with no maintenance as part of the deal.
We have worked on countless vehicles with various coating systems applied and have yet to find any that meet the often extravagant claims made by the industry. It is simply not possible to coat a car, then treat it to the occasional wash, and for it to remain glossy and contaminant free several years down the road.
How do ceramic coatings compare against dealership applied sealants?
They are much more durable in almost every aspect of protection and visually appear to have a much higher gloss characteristic.
How do they work?
Waxes and many paint sealants sit on the applied surface. Ceramic coatings work by bonding a thin layer of product directly to your car's paintwork creating a new substrate. Once bonded the product is much harder to remove than traditional products and is, therefore, more durable.
I've had my car treated, is there anything to avoid?
Avoid roller brush car washes and wiping your car clean when it's dry. Always have a lubricant and clean microfibre or wash mitt.
CERAMIC PRO HISTORY MORE….
2010
NanoShine released the Ceramic Pro range of protective coatings for Automotive, Marine and Air.
2011
Official SGS Certification of Ceramic Pro Products. Ceramic Pro Strong (Industrial) contracted with Russian Military Aircraft Manufacturer and Oil Pipe Lines.
2012
Release of Ceramic Pro Textile (Super-Hydrophobic Textile Coating). Partnership with ecurie25 – The World's Largest Exotic Supercar Collection.
2013
Ceramic Pro on display at Top Gear Festival Australia with a new Lamborghini Performance. Release of the new 9H Permanent Coating.
2014
Release of Latest Generation Ceramic Pro 9H Coating.
2015
Release of New Product – Ceramic Pro Wheel & Caliper Coating. Ceramic Pro Millionaire Club (high end detailing and coating shops) in Riyadh, Saudi Arabia and Yekaterinburg, Russia
CERAMIC PRO MAINTENANCE
Ceramic Pro amongst other things is designed to protect your factory clear coat. It is tremendously effective at doing so. However, it is not bulletproof and will require basic maintenance. With simple care your coating will reward you for many, many, many years to come.
THINGS YOU MUST AVOID DURING THE CURING PROCESS (from 2 to 3 weeks):
Curing time is 2-3 weeks depending on environmental conditions such as humidity and temperature.
Sprinklers. The coating will protect your clear coat from water spots. The coating is less likely to etch than your factory clear but it can get spots during the curing process and can be costly to remove.
 Parking under a shedding tree
Allowing bird droppings, sap, pollen to sit on the car and bake in the sun- Washing or abrading the paint.
If you notice that your car gets water spots, bird droppings, tree sap etc. during these two weeks immediately remove it following our care instructions. Keep in mind the coating is softer so work on the paint very gently.
WASHING YOUR CAR AT HOME
Ceramic Pro is extremely slick meaning most things will dissolve and be pulled off by Ceramic Pro's self cleaning effect. Minimizing rubbing (especially with a dry towel) on the coating will ensure the best looks and longevity. Dry Bird droppings, bugs and tree sap can be dissolved using alcohol type solvents that would harm traditional sealants and then wiped off with a damp microfiber.
WASHING
For best results wash with recommended soaps: No Rinse / Waterless Wash or any PH neutral (mild) general purpose cleaner on a bi-weekly basis to avoid excessive contamination build up.

Avoid washing in direct sunlight to minimize streaking and water spotting.

Wash from the top down leaving the dirtiest sections for last to avoid cross contamination.

Use separate soap and sponge/mitt/towel for wheels to prevent cross contamination.
DRYING
Always dry completely and never leave to "air" dry. Tap water contains minerals that may leave deposits creating water spots.

Only use quality microfiber towels for best results and avoid aggressive wiping, allowing the material to absorb the water.
SPOT REMOVAL
Never use aggressive products to polish the coating or remove surface contamination.

Never use excessive force to remove spots.

Bird droppings, tar, sap, etc. should be removed as soon as possible to avoid temporary staining or hardening on the coating. Any staining left behind from the bird droppings will break down over a few days without affecting the coating.
AFTER WASHING
Do not wax the coating. It is unnecessary and the wax will not bond to the coating. Instead we advise you to use Ceramic Pro Sport our maintenance product.
AUTOMATED WASHING
Always go to a touch free wash! Using an automated car wash with brushes/clothes will void the warranty and dull the coating. Ceramic Pro 9H takes up to 2 weeks to achieve full hardness. Please handle with care and do not wash the vehicle for the first 2 weeks.
CERAMIC PRO APPLICATION
Ceramic Pro is a clear, liquid nano ceramic coating, based on a revolutionary technology that will chemically bond and transforming itself onto the surface to become a rigid, super-structure of nanoglass, protecting all types of surfaces.
Types of applications include:
Vehicles/Auto

Commercial vehicles

Aviation

Boats

Home appliances

Countertops

Sinks

Stainless steel surfaces

Technician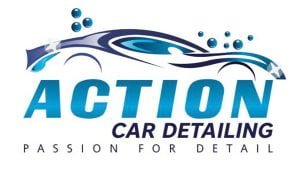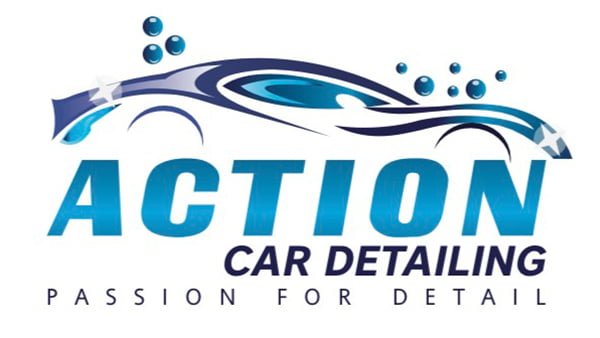 Action Car Detailing Inc., one of Winnipeg 's most reputable detailing companies with over 10 years in the business. When it comes to trusting your vehicles in the right hands, look no further than guys with the most experience.
1143 Sanford Street
Winnipeg, R3E 3A1
(Appointment Only)
Contact Information
Action Car Detailing
1380 Sargent avenue,
Winnipeg,
MB, R3E 0G5
Business Hours
Monday – Friday | 8 AM – 6 PM
Saturday | 8AM – 3 PM
Sunday | Closed